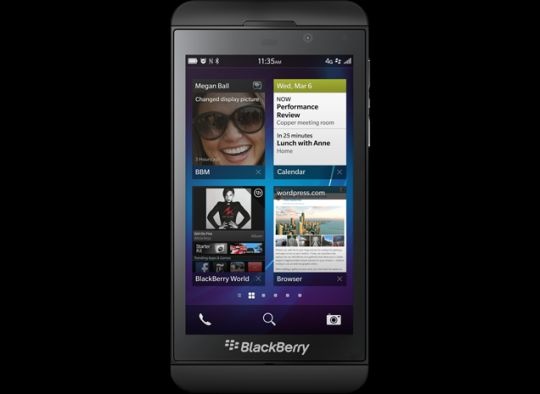 BlackBerry has slashed prices of its premium segment smart phone Z10 from INR 43,490 to INR 29,990, stating that its a company's festive season offer for India market.
Experts believe that company is making space for its new and first ever phablet, Z30 which company has relieved last week. Z30 has a large 5-inch AMOLED display and runs on BB 10.2 OS. It is powered by 1.7 GHz dual core Qualcomm Snapdragon S4 processor with Adreno 320.
COmpany is stugling to compete against Samasung and Apple to gain market share. It is expected that company will report a loss of $950 million for the quarter ended in August 2013.
Key Features
BlackBerry 10 OS
1.5 GHz Dual Core Processor
2 MP Secondary Camera
8 MP Primary Camera
Full HD Recording
4.2-inch Capacitive Touchscreen
Expandable Storage Capacity of 32 GB
Wi-Fi Enabled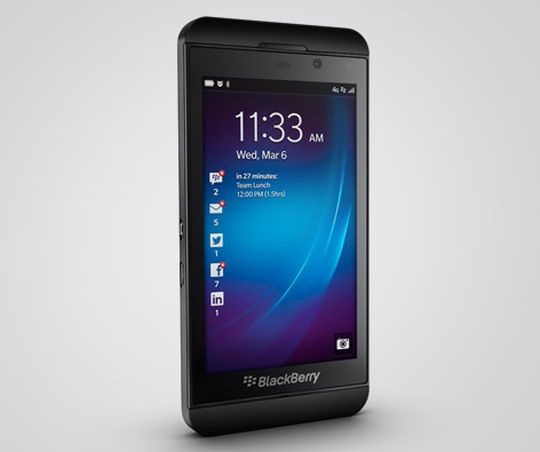 BlackBerry Z10 says good bye to its QWERTY keypad style and brings all new touch screen experience to its users.
This new phone operates on BlackBerry 10 OS which offers high speed to its users, Big touch screen of 4.2 inch gives a good experience with fast processor of 1.5 GHz Dual core with 2 GB RAM.
Its camera of 8 MP with 5x zoom adds a good feature to it.
BlackBerry Z10 Video
<iframe width="640" height="360" src="//www.youtube.com/embed/Us03yd0MDy8?feature=player_embedded" frameborder="0" allowfullscreen></iframe>
Best online Price of BlackBerry Z10 in India